NIHR Global Health Research Unit on Global Diabetes Outcomes Research, University of Dundee.
The University of Dundee has been awarded a £7million grant from the National Institute of Health Research Global Health programme to establish a major new Scotland-India clinical partnership to combat diabetes
Diabetes results in a wide range of serious medical complications with significant implications both for the affected individual and their society.
Globally three quarters of diabetes is now in low and middle-income countries who lack the infrastructure to manage the scale of the emerging problem.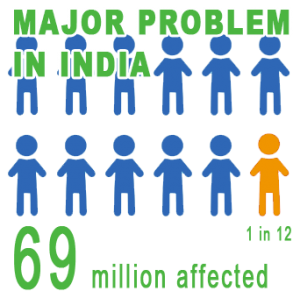 Diabetes is a major problem in India with 1 in 12 people affected amounting to 69 million individuals currently (more than the entire UK population).
With increasing economic development, the numbers are rapidly increasing.
The

project is a 4-year partnership between two institutions, the University of Dundee's Global Health Research Unit on Global Diabetes Outcomes Research and Madras Diabetes Research Foundation, who between them command access to two of the  most advanced diabetes management systems in the world.
The 

partnership is focused on using this extensive infrastructure to deliver precision medicine to improve outcomes in patients with diabetes in India.
Investigative Meeting, Chennai, 24th and 25th February 2020
Professor Colin Palmer and Dr V Mohan, Directors of the NIHR INSPIRED Global Health Project held an Investigative meeting in Chennai on Monday 24th and Tuesday 25th February.
Diabetes in India and Scotland will be compared and contrasted to determine the common and specific problems in both countries, with the aim of providing an improvement in health and reduction in health inequalities in India and Scotland.