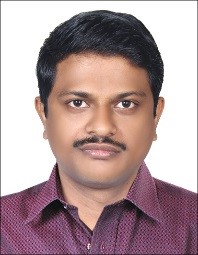 PhD Student
Role in Project:
Phenotypic and genotypic determinants of diabetes progression.
Publications:
Anand TN, Kutty VR. Development and testing of a scale to measure trust in the public healthcare system. Indian J Med Ethics. 2015 Sep;12(3):149–57.
El-Zaemey S, Anand TN, Heyworth JS, Boyle T, van Tongeren M, Fritschi L. Case-control study to assess the association between colorectal cancer and selected occupational agents using INTEROCC job exposure matrix. Occup Environ Med. 2018 Apr;75(4):290–5.
Sumi S, Ramachandran S, RamanKutty V, Patel MM, Anand TN, Mullasari AS, Anand TN, et al. ENPP1 121Q functional variant enhances susceptibility to coronary artery disease  in South Indian patients with type 2 diabetes mellitus. Mol Cell Biochem. 2017 Nov;435(1–2):67–72.
Anand TN, Shaffi M, Pillai A M, Lathika Rajendrakumar A, Sreemathy LS, Rajasekharan Nayar K, et al. Prevalence of hypertension and prehypertension among a coastal population in south India: baseline findings from a population-based health registry project in Kerala. Public Health. 2018 Feb;155:107–9.
Shaji KS, Raju D, Sathesh V, Krishnakumar P, Punnoose VP, Kiran PS, Anand TN, et al. Psychiatric morbidity in the community: A population based-study from Kerala. Indian J Psychiatry. 2017 Jun;59(2):149–56.
Anand TN, Joseph LM, Geetha AV, Chowdhury J, Prabhakaran D, Jeemon P. Task-sharing interventions for cardiovascular risk reduction and lipid outcomes in low- and middle-income countries: A systematic review and meta-analysis. J Clin Lipidol. 2018 Jun;12(3):626–42.
S Sumi, S Ramachandran, VR Kutty, MM Patel, Anand TN, A Mullassari, CC Kartha.Nonsynonymous T280M gene variant of CX3CR1 in South Indian population is associated with reduced risk for vascular disease in diabetes mellitus. Curr Res Cardiol 2015; 2(4): 88-192.
email: a.t.n.nair@dundee.ac.uk
Orcid account: https://orcid.org/0000-0002-1979-1477